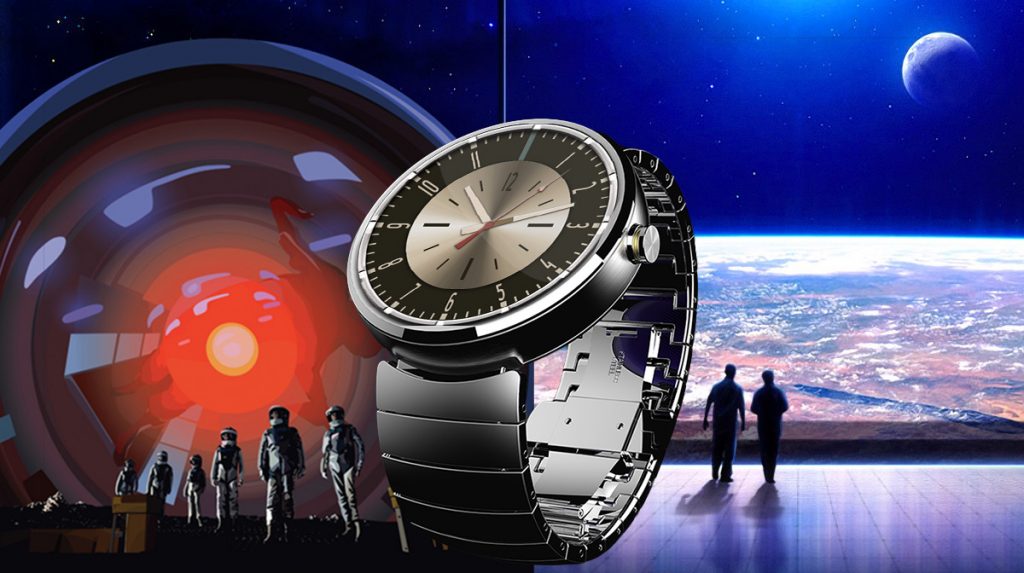 This watch face is a replication of the original movie watch from Hamilton which was made especially for Stanley Kubrick's movie 2001: A Space Odyssey and was never released for consumers.
This slideshow requires JavaScript.
The Android Wear version features:
Tap the hours hand to measure the hours past
(the ring will move to the current hour hand position)
Tap the center to display the complications for month of the year, day of the month and current temperature of your location.
Tap the "6" to change the dim mode appearance.
In real dim mode the seconds hand shows the battery level of the watch.
Update 1.2: Dim mode selector added.
Update 1.1: Complications added.
Update 1.2: Dim mode selector added Update...
By the way: In 2006 Hamilton released a reinterpretation of the watch, but it had a totally different watch face look. In 2016 they released an by the movie inspired version. Here are some photographs of an exhibition: Original props from 2001: A Space Odyssey on display…
And finally here's the link to my own movie inspired version: Odyssey Destination

This work is licensed under a Creative Commons Attribution-NonCommercial-ShareAlike 4.0 International License.